More than a Market
Locally Sourced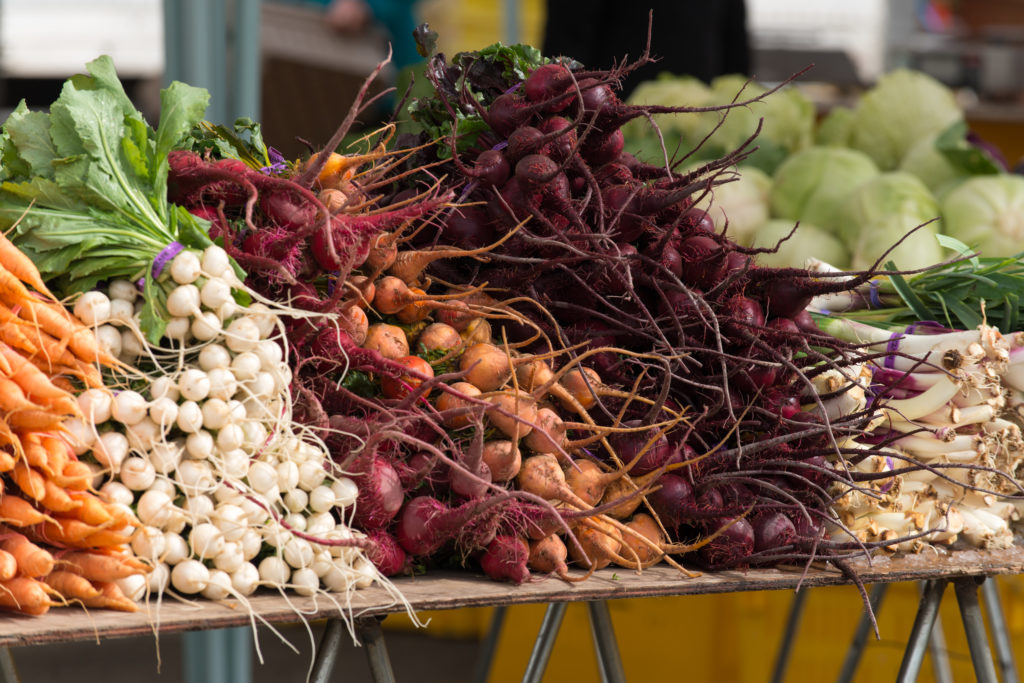 In the first half of the twentieth century, much of the food consumed came from local farms and food-related enterprises. The farms that stretched for miles beyond the outskirts of Burlington and Winooski supplied produce, eggs, meat, and dairy to local markets.
Food-related enterprises provided other items sought by customers—bread and baked goods from Fassetts Bakery or Star Bakery, meats from McKenzie Meats, a variety of fruit from the Champlain Valley Fruit Company, a range of soft drinks from Champlain Soda, beverages from Farrell Distributing, and the balance from wholesalers like Burlington Grocery Company and Saiger's. Many people maintained large backyard gardens and chicken coops, as well.
Kieslich's Market
A German Market in Burlington 1911 - 1983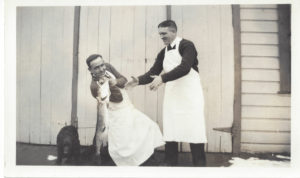 Kieslich's Market supported local farmers and food enterprises whenever possible.  Ice fishermen brought in smelt and perch to sell in winter, and local people provided honey and maple syrup for sale.  Sister Marie Kieslich, founder JV Kieslich's granddaughter, likens the network of local vegetable and dairy farmers, bakeries, and wholesale food and beverage companies to an extended family that "put it all together." Even Gordon Paquette, mayor of Burlington from 1971 to 1981, delivered bread from Fassetts Bakery to the market.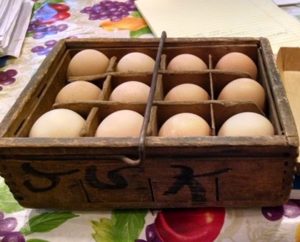 In the early years, Kieslich's Market sold chickens from a coop in the backyard. JV's grandson Dick remembers collecting eggs in a large bowl that sat on the counter. Customers would carry their eggs home in a wooden box, which they returned to the store on their next visit. A chute delivered potatoes and onions, purchased from a wholesaler, to the basement, where the Kieslich children bagged them for sale.
Izzo's Market
An Italian market in Burlington 1922 - 1974
Izzo's Market sourced much of its inventory from local businesses: cold cuts and hotdogs from McKenzie Meats, bread products from Fassetts Bakery in Burlington or the Star Bakery in Winooski, beverages from Farrell Distributing, a Lebanese-owned company, and many other items from Champlain Valley Fruit Company in Burlington.
Roy's Market
A French-Canadian Market in Winooski 1923 - 1967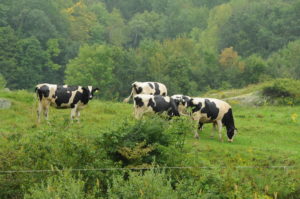 Dairy farms ringed Burlington and Winooski in the late nineteenth and first half of the twentieth centuries. Farmers delivered large cans of milk to local creameries, where it was bottled, capped, and sent out for delivery.
Owner Edward Roy's first business venture as a milk dealer was a grueling seven-day-a-week job. Farmers from Essex and Colchester, Vermont, delivered cans of milk by 3:00 a.m. Edward and his wife, Laura, would bottle and cap 300 bottles of milk and cream to deliver to households by 6:00 a.m. Because the milk was not pasteurized and refrigeration was unavailable, it required daily delivery to stay fresh. Their horse, Old Molly, who knew the route by heart, pulled a wagon in summer and a sled in winter through Winooski and the eastern neighborhoods of Burlington.
April Milk Report
Local health officers conducted monthly milk inspections at dealer locations and posted monthly milk reports in the newspapers listing those dealers who were compliant and non-compliant with standards of total solids, bacteria, and fat content. Before pasteurization was common, these inspections at dealer outlets were especially important.
Burlington Free Press, May 25, 1921