More than a Market
Local Immigration, Then and Now
Local Immigration, Then and Now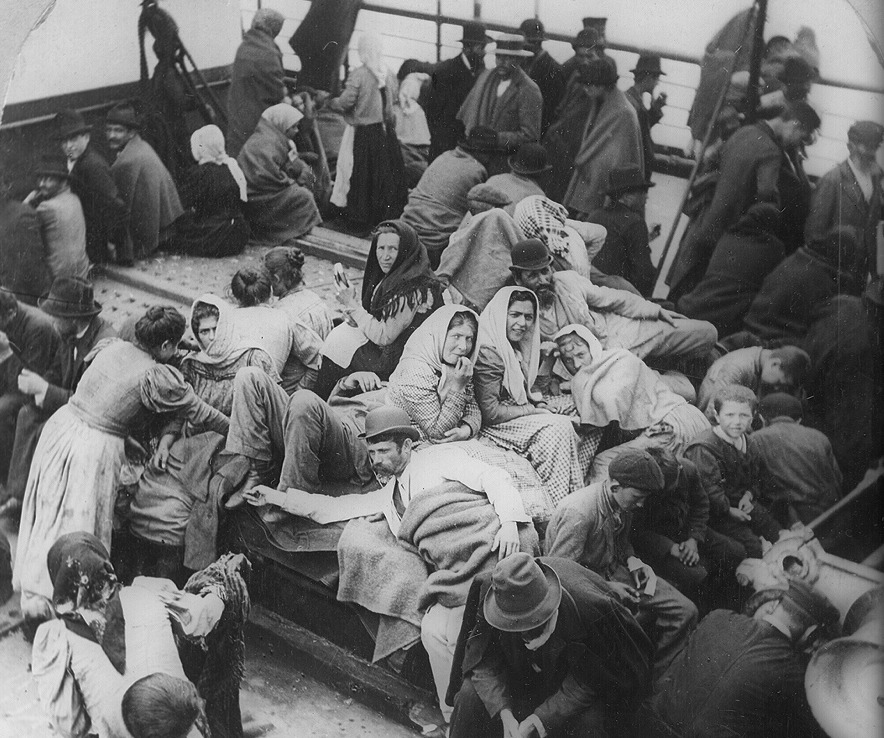 Like many urban centers from the mid-1800s to the early 1900s, Burlington and Winooski welcomed waves of immigrants from eastern and western Europe seeking a better life in America. Some fled religious or political persecution or economic disadvantage; others sought adventure or followed family and friends. In the 1990s, Burlington and Winooski opened their doors to Vietnamese and Bosnian refugees and today Somali, Bhutanese, Sudanese, and Syrian, among many other cultures, call the area home.
While the countries of origin and the particular circumstances that push and pull people to emigrate have changed, the experience is universal. Migration brings loss and opportunity. In their search for economic stability and personal safety, immigrants and refugees leave behind family and friends, traditional social institutions, money and belongings, and an identity rooted in ancestral lands.
The City on the Lake
Burlington's location on the eastern shore of Lake Champlain and its position as a major railroad terminus fueled a booming lumber industry with mills and wood-related factories springing up along the waterfront beginning in the early 1800s. On the other side of the city, textile mills flourished along the Winooski River.
Immigrants provided critical labor for these industries. Irish and French Canadians arrived beginning in the 1840s to work for the railroads, lumber businesses, and textile mills. Russian, German, Italian, and Lebanese immigrants, along with smaller ethnic groups, followed from the late 1800s into the early decades of the 1900s. Many immigrants who began as laborers sought economic independence by opening their own businesses. Often this meant working as a laborer and running a business at the same time with the help of family members.
Burlington Images from the Past
Click image to zoom in
Children on North Street
Most of the immigrants in Burlington settled in today's Old North End. Stretching north from Pearl Street and east from Battery Street along Lake Champlain to North Willard Street, it was a densely settled warren of streets lined with houses and tenement buildings. This was not one neighborhood but many. While ethnic groups tended to cluster together, earning names like French Village and Little Jerusalem, boundaries were porous.
Courtesy of Champlain College Special Collections
Elmwood and North Streets
North Street was a vital commercial artery that served these neighborhoods. Residents shopped at small department and dry goods stores, pharmacies, food markets, bakeries, fruit and confectionary stands, creameries, restaurants, and bars. Well into the 1950s, it had a lively nightlife, with stores open late to serve a population that worked long hours.
Courtesy of Louis L. McAllister Collection, University of Vermont Special Collections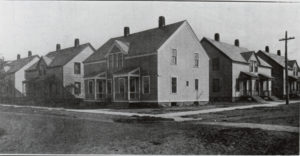 About 600 French Canadians settled in the Lakeside area of Burlington, where the Queen City Cotton Company operated from 1894 to 1940. The company developed a self-contained community of housing and services for its employees.
South of the city center and physically separated by railroad tracks, Lakeside was a tight-knit community dominated by French language and culture. The company produced a promotional booklet, Burlington, Vermont—The Advantages It Offers the Workingman's Family, to actively recruit families from Canada. It extolled the benefits of living in Lakeside, which offered housing, a nursery, stores, a social hall, a park, and entertainment by its very own baseball team and band.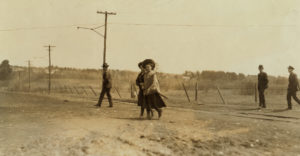 The Mills Across the River
Across the Winooski River to the east of Burlington lay Winooski, a city dominated by mills drawing on waterpower at the falls. Largest of these was the American Woolen Mill, a consolidation of several earlier textile mills. So vast was its operation, it could employ entire families, the majority of them French Canadian. Combined with smaller-scale manufacturing enterprises like the Porter Screen Company and Richards Manufacturing, they defined this mill town. Here, factory shifts set the rhythm of daily life.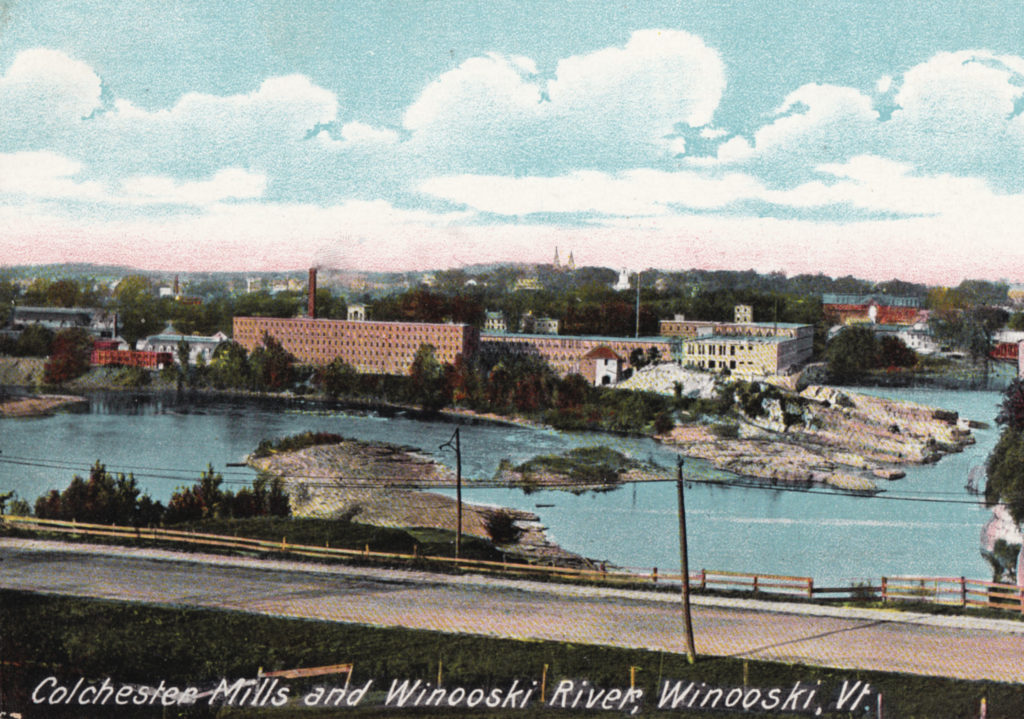 Housing and businesses sprung up on streets clustered  around the falls within easy walking distance of the mills. The 1930 city directory lists thirty-nine markets in one square mile, with family members setting up friendly competition just blocks from each other. Residents remember Winooski as being "like one big family, where everybody knew everybody." Deeply religious, life for the French Canadians centered on St. Francis Xavier, the "French" church in town.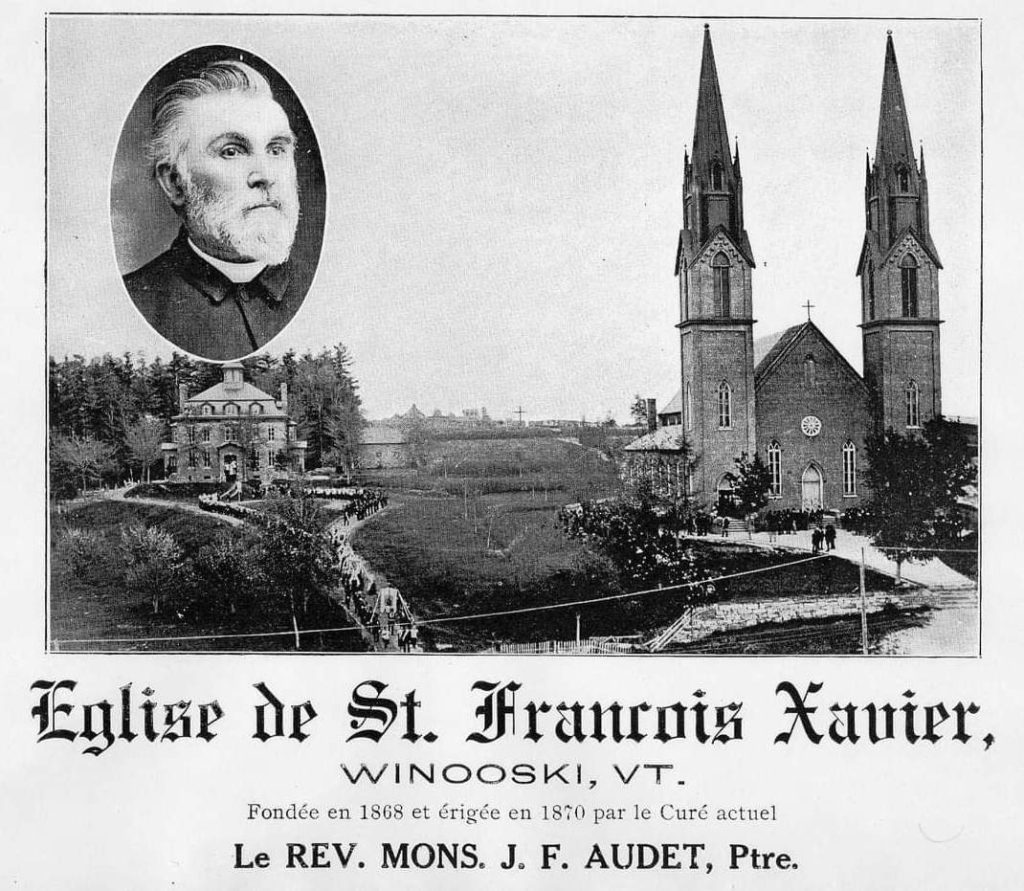 Winooski Images from the Past
Click image to zoom in
Local Immigration Today
The push-and-pull dynamic of immigration has not changed, but the process that brings many of the recent immigrants and refugees to the Burlington area is different. Today, the Vermont Field Office of the U.S. Committee for Refugees and Immigrants receives and places the majority of newcomers, and AALV provides case management services to assist refugees with long-term integration opportunities.
The impact of this work has been dramatic. In 2017, foreign-born residents constituted 12.8 percent of Burlington's total population and 18.1 percent of Winooski's total population, compared to 13.7 percent in the nation.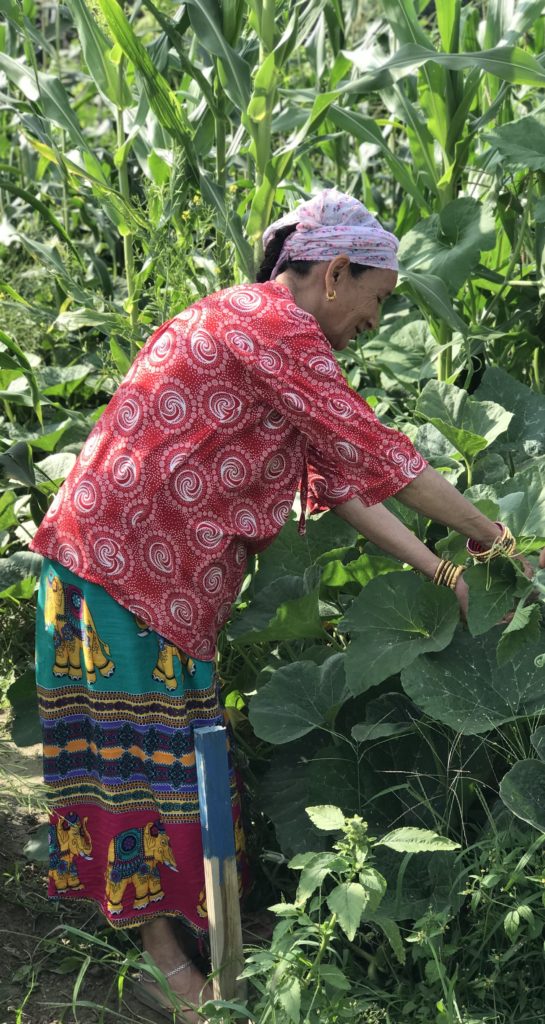 Many of these newest Americans live in multifamily housing in the traditional immigrant neighborhoods of Burlington and Winooski. Like their predecessors, they work long hours and often juggle two or three jobs to support their families and to give their children the opportunity for a good education and secure future. Some maintain gardens or open markets and restaurants to provide access to ingredients and recipes from their food traditions.
While the entrepreneurial spirit and work ethic is a constant past to present, America is reckoning with a different definition of itself as a nation of immigrants. Rather than a melting pot of assimilated cultures, today's America is more of a tossed salad with different cultures mixing as a vibrant whole, yet celebrating and preserving cultural traditions. This is apparent in Burlington and Winooski, with their profusion of ethnic restaurants and markets and cultural celebrations open to all.
Below: Stringing marigolds into necklaces for a Bhutanese community celebration. Photo: Alisha Laramee.