More than a Market
A Community of Markets
We were competitors, but it was friendly competition in those days. You weren't undercutting everybody. You worked together as a team. I remember at the bottom of the hill, Union Street, you had Landry's store. I'd go in there a lot. He had a nice inventory. If we were short some peas or beans to fill out an order one of our customers wanted, I'd go down and pick up a couple of cans of this or that. It was friendly. —Larry Emile Roy, grandson of Roy's Market founders
The profusion of local markets on street corners and the blocks in between was the thread that connected neighborhoods into the 1950s. Good-natured competition was the rule, with friends and family members operating businesses in proximity to each other. Even families that owned markets patronized others if the location was more convenient or closer to home.
Friendly Competition
Izzo's Market (1922-1974) and George's Market (1935-1962), Burlington, Vermont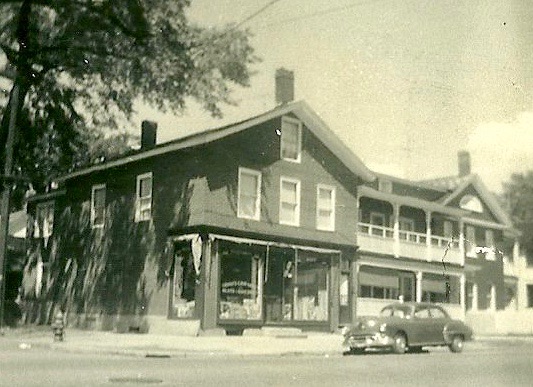 Generations and cultures mingled in the blocks around Izzo's and George's Markets. Italian, Jewish, and Lebanese markets operated doors away from each other, with neighborliness more often the case than competition.  Louis and Concetta Izzo purchased a row of buildings  extending from their second market at 38 Pearl Street to their house at 58 Pearl Street. Their children and their families occupied apartments within these buildings. After they leased 38 Pearl Street to George D. "Georgie" George, the adult Izzo sons and their families continued to live upstairs.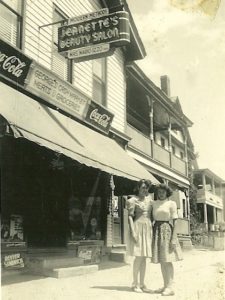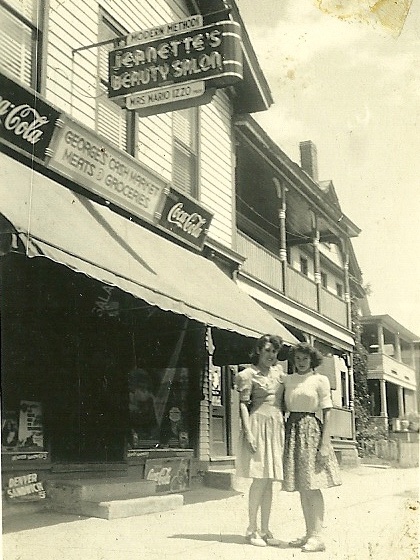 Three generations of the Lebanese Allen family lived in one of the Izzo-owned buildings, as well, and operated a barbershop and ice cream store on the street level. The children of these market owners and residents spent their days on the streets, shooting marbles, playing basketball and baseball in backyards, trading baseball cards, and venturing to Battery Park on Lake Champlain to play wiffle ball and baseball. 
Good Neighbors
Kieslich's Market (1911-1983) and Rosenberg's Market (1911-1961), Burlington, Vermont
In the late nineteenth and early decades of the twentieth centuries, German families settled north of the city center along North Avenue and side streets, creating a vibrant, close-knit community that also included French-Canadian, Irish, and Jewish families. In addition to the German-owned Kieslich's Market at 203 North Avenue, the neighborhood supported two popular, Jewish-owned markets—to the south on North Avenue was Saiger's (later, Colodny's) Market and to the north was Rosenberg's Market.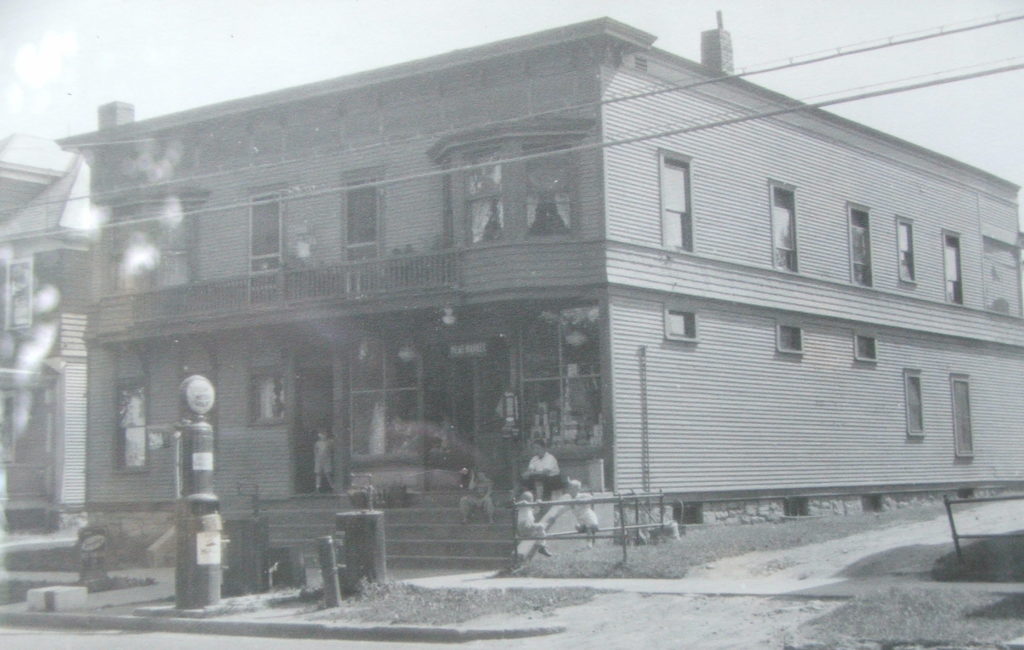 Proprietor Abe Rosenberg's father, Isaac, arrived in Burlington in the late 1800s and worked as a peddler for several years before opening a market with his wife, Zelde, at 217 North Avenue, a few buildings north of Kieslich's Market. This in itself was unusual, as most Jewish entrepreneurs opened their businesses in a neighborhood several blocks to the east that became known as Little Jerusalem.  
The Rosenberg and Kieslich families supported each other as friends and business owners. As Abe Rosenberg grew older, he began to limit the selection in his store. If someone wanted something that he did not have in stock, he would say, "I've got it in the back." Then he would walk over to Kieslich's Market, enter through the back door, and borrow what he needed to sell.

Jewish families varied on how strictly they observed the Jewish Sabbath, which forbade all work activities from sunset Friday to Saturday night. It was common in Burlington for non-Jewish neighbors to turn on the lights and light the ovens in the homes of Jewish friends—a favor assigned to the Kieslich children. They also opened the door to Rosenberg's Market on Saturday morning and cashed out the store on the Sabbath, although the Rosenbergs were in the shop and served customers on Saturday.