More than a Market
Roy's Market
A French-Canadian Market at 126 Weaver Street in Winooski 1923 - 1967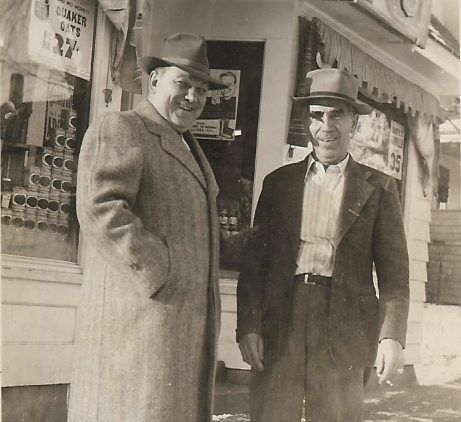 Protecting the welfare of the community was a Roy family value. During the 1918 flu pandemic, with Winooski under quarantine and many residents sick, Edward Roy's daily milk deliveries were a lifeline to the community—and not only for nourishment. Customers confined to their homes left prescriptions in their empty milk bottles, which he filled at the drug store and returned in the afternoon.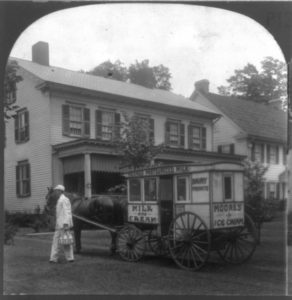 Born in Iberville, Quebec, in 1883, Edward was one of five children of Gilbert and Delina Roy, farmers who immigrated to Vermont in 1885. Gilbert became a boot and shoe maker, and when the children were old enough, they took jobs in the mills. Their house at 2 North Street was a large, multi-generational home.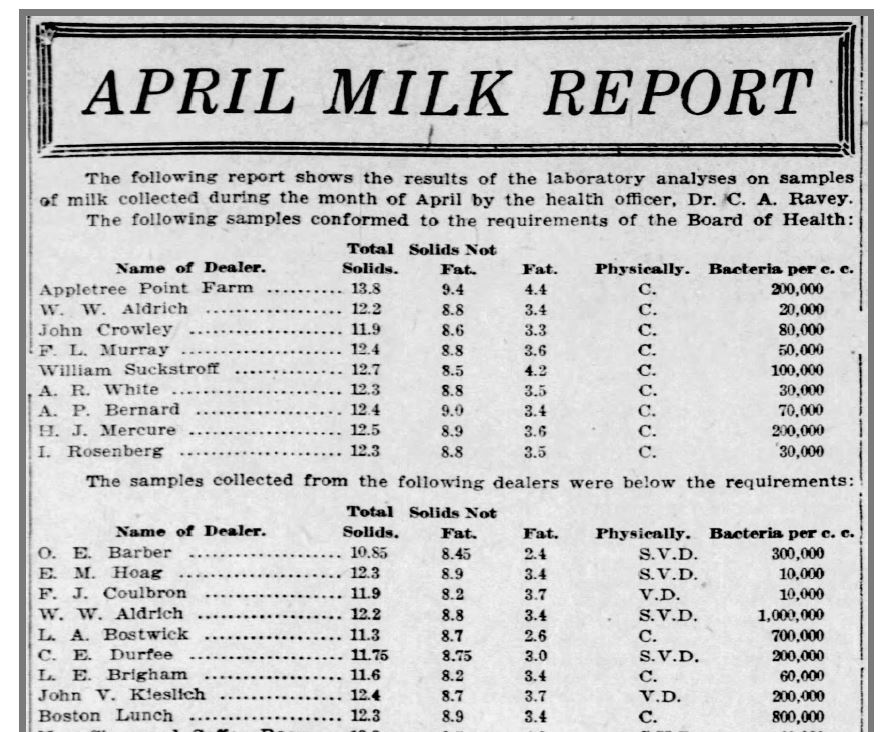 Edward Roy's first business venture as a milk dealer was a grueling seven-day-a-week job. Farmers from Essex and Colchester, Vermont, delivered cans of milk by 3:00 a.m. Edward and his wife, Laura, would bottle and cap three hundred bottles of milk and cream to deliver to households by 6:00 a.m. Because the milk was not pasteurized and refrigeration was unavailable, it required daily delivery to stay fresh. Their horse, Old Molly, who knew the route by heart, pulled a wagon in summer and a sled in winter through Winooski and the eastern neighborhoods of Burlington.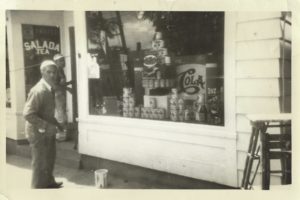 Like many immigrants, Edward juggled several jobs to support Laura and their seven children. At various times between 1903 and 1923, he was a weaver at the American Woolen Mill, a clerk at a local market, and a milk dealer. Edward and Laura purchased the Weaver Street market in 1923 and raised their family in the rooms behind the store and upstairs. As he grew older, Edward was happy to leave management of the store to his children and spend his time fishing—often with grandchildren in tow.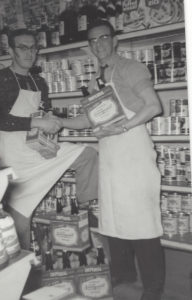 When Edward died in 1954, three of his seven children—Emile, Irene, and Bernard—shared management. Emile was the meat cutter; Bernard handled deliveries and advertising; and Irene clerked and did the books. The family continued to live in the building.
Roy's Market was a hub of activity. Customers chatting, the screen door slamming, and the thick, wooden cooler door thudding—all reverberated in the family's apartments. IBM managers, mailmen, the mayor, the police chief, the school principal, mill workers, teachers, and the monsignor from church mingled in the market. Emile's son, Larry, loved hanging out at the market with his cousin Paul, helping his dad and acting as audience for customers and deliverymen who visited with his dad and dispensed advice to the boys.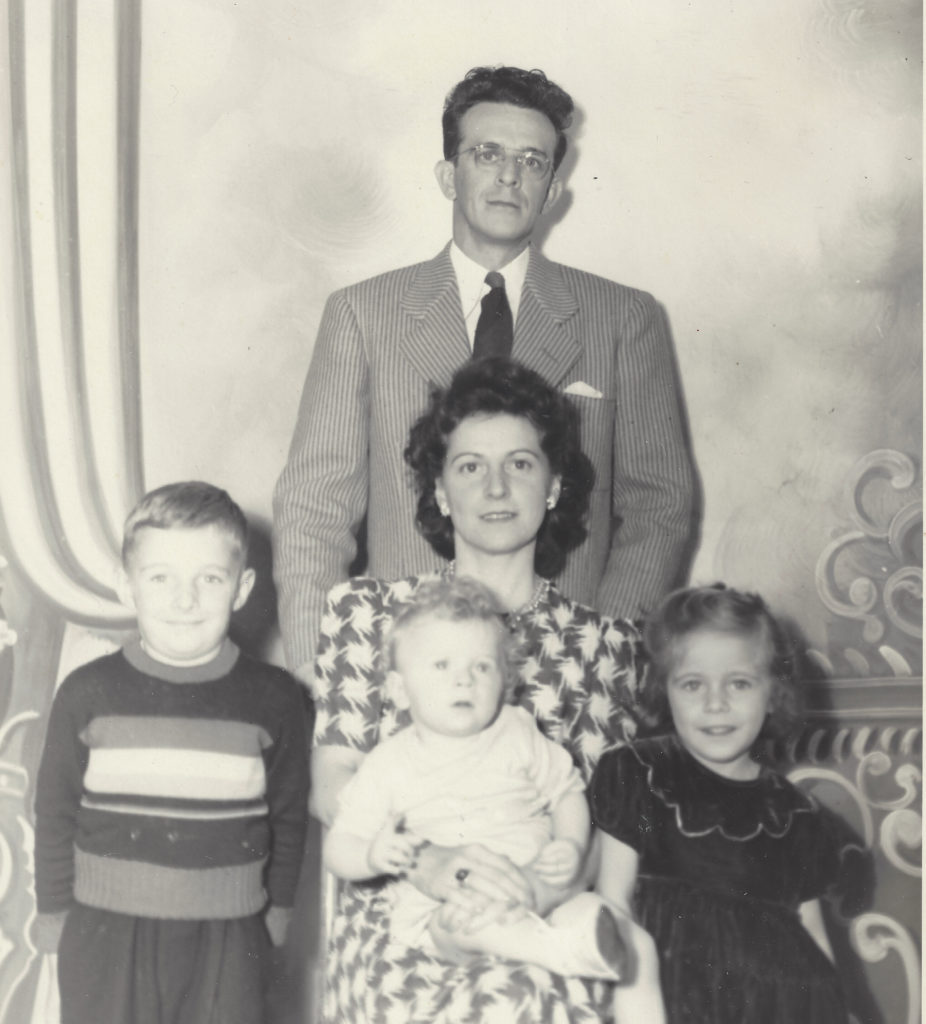 Family photos courtesy of Larry Emile Roy unless otherwise indicated.
Feeding the Community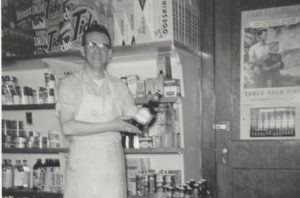 Edward's son Emile, who managed the store after his father retired, continued the tradition of community service. Like many markets, Roy's extended credit and often forgave debts. The family prepared and distributed gift baskets at Christmas and donated food where they saw a need.