More than a Market
Izzo's Market
An Italian Market at 77 Pearl Street in Burlington 1922-1974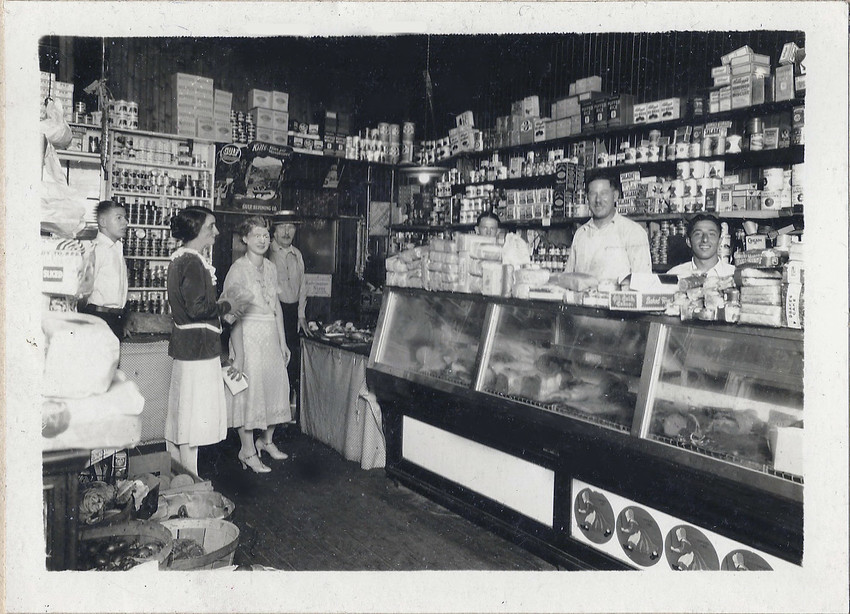 So really it's something that I miss. The area was run down, but you think about it now, having a diverse neighborhood where everybody's American, but they're proud of their ethnic background and people know that they can get foods that they want to try and there's different smells  of the foods. I miss that. —Louis Mario Izzo, grandson of founders

When Izzo's Market closed in 1974, hundreds of customers mourned the loss of a neighborhood institution that had provided food, friendship, and aid to the community for more than fifty years. As both residents and business owners, the family was an anchor in a vibrant neighborhood of predominantly Italians, Lebanese, and French Canadians on the southern edge of the Old North End.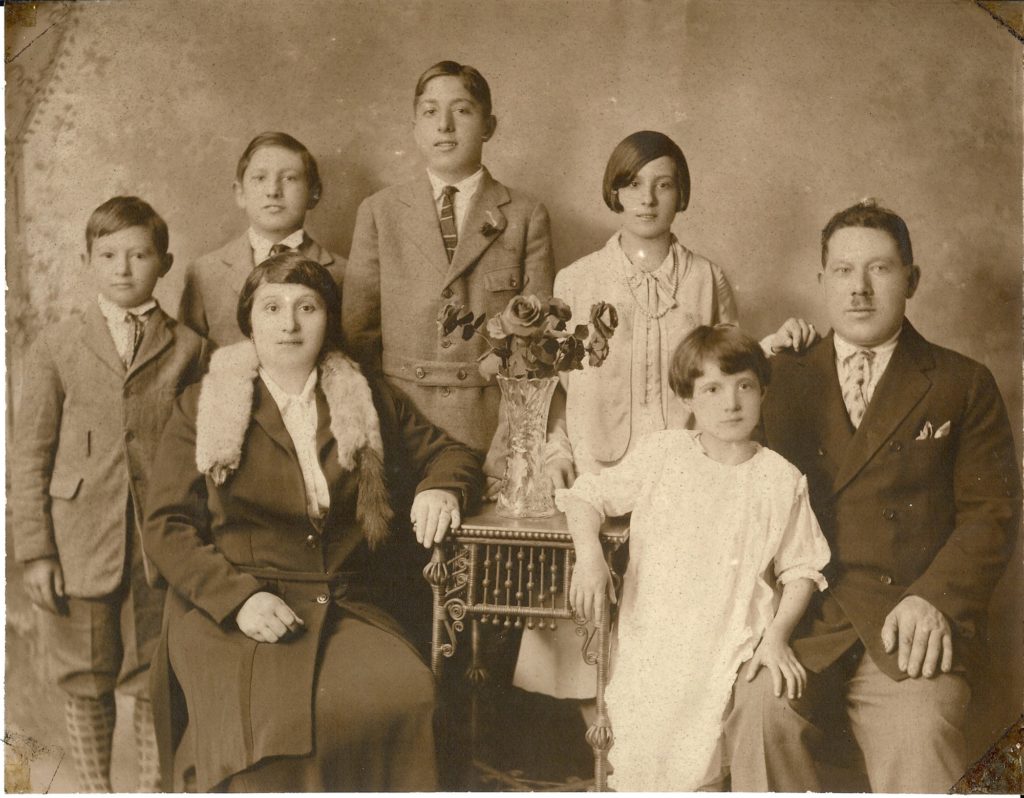 In 1922, Louis and Concetta Perrota Izzo and their five children traveled from their home in Civitavecchia, Italy, aboard the S.S. Conte Rosso to Ellis Island and from there to Burlington, where Concetta's brother Alfred had settled about ten years earlier. When the Izzos arrived, they went into business with Alfred as Perrota & Izzo at 77 Pearl Street. The business was so successful that by 1930 the family opened a second market across the street at 38 Pearl Street. They operated both markets until about 1940 when they leased the latter to George D. "Georgie" George, whose Lebanese family operated markets in the Old North End.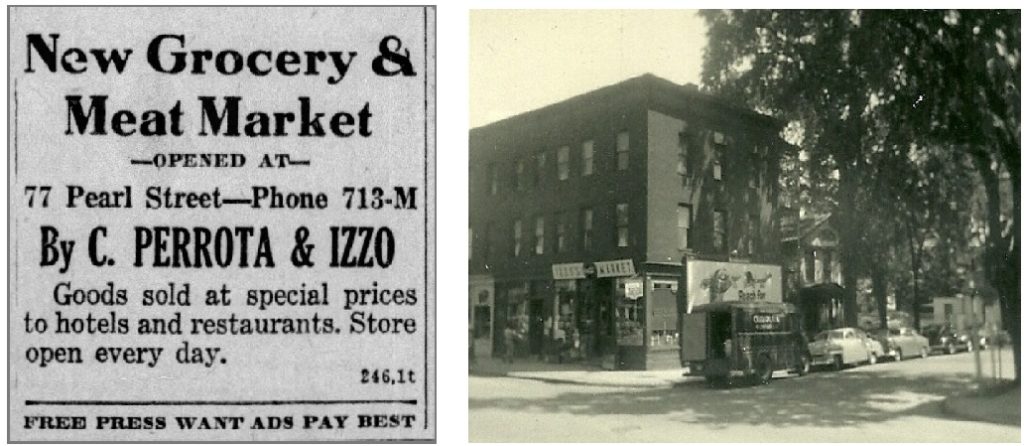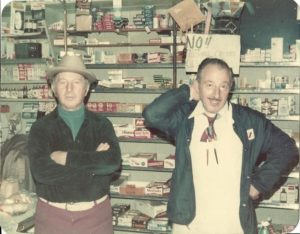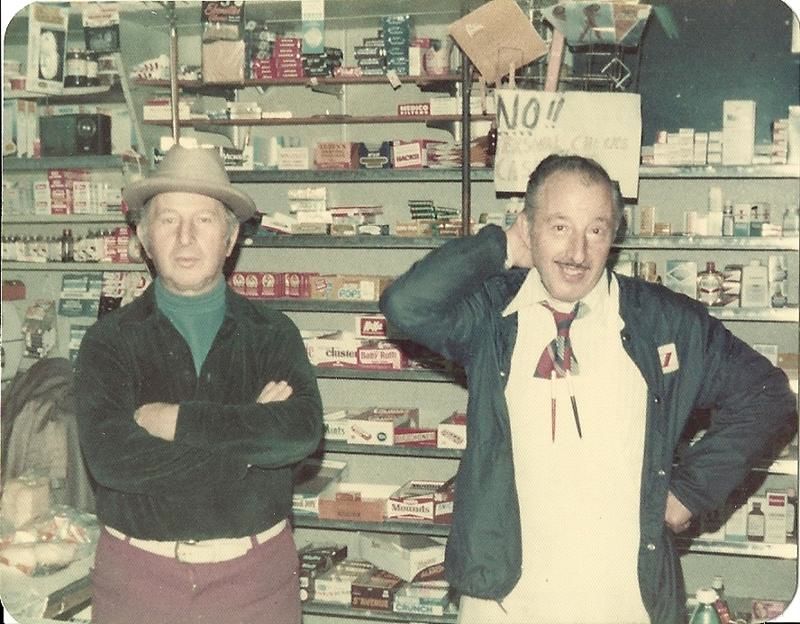 As adults, sons Alphonso, Silvio, and Mario managed the store, which was open from 7:00 a.m. to 10:00 p.m. daily and 9:00 a.m. to 1:00 p.m. on Sunday. Alphonso, or "Al," worked the front counter, Silvio delivered to customers, and Mario was the primary butcher. Even in the later years, Al shunned a calculator, writing down the price of items on a paper bag and adding the columns in his head. Their children helped in the store, ran errands, and prepared orders for delivery. The store's income was enough to feed all three families.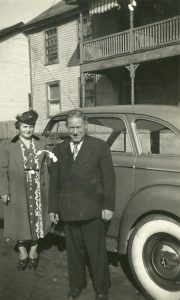 Many customers credited Louis Izzo with carrying local families through the Great Depression. Not only neighbors, but also hobos who gathered in Battery Park, benefited from his generosity. Family lore tells of one hobo, Lucky, who years later returned from California to repay the store. The Izzo brothers continued to offer credit to those in need.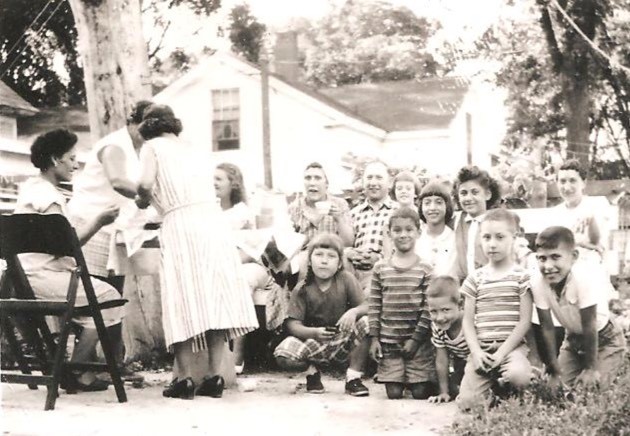 Generations and cultures mingled in the blocks around Izzo's Market. Italian, Jewish, and Lebanese markets operated doors away from each other, with neighborliness more often the case than competition. Louis and Concetta purchased a row of houses and apartments extending from the market at 38 Pearl Street to their house at 58 Pearl Street. Their children and their families occupied apartments within these buildings. Three generations of the Lebanese Allen family lived in one of the buildings, as well, and operated a barbershop and ice cream store on the street level. The children spent their days on the streets, shooting marbles, playing basketball and baseball in backyards, trading baseball cards, and venturing to Battery Park on Lake Champlain for wiffle ball games.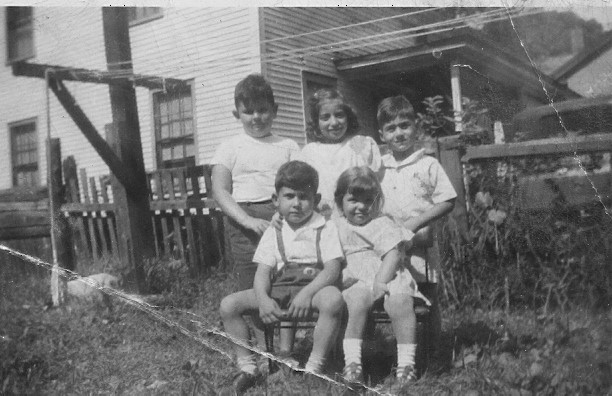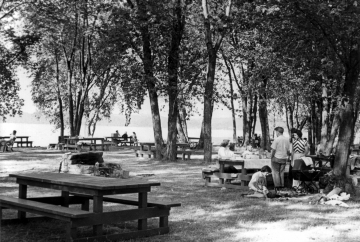 Picnics on Sunday afternoons at Sand Bar State Park with extended family and friends were a tradition. After serving the after Mass customers, they closed the store around 1:00 p.m. and headed to the beach in the Champlain Islands north of Burlington.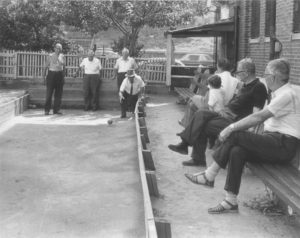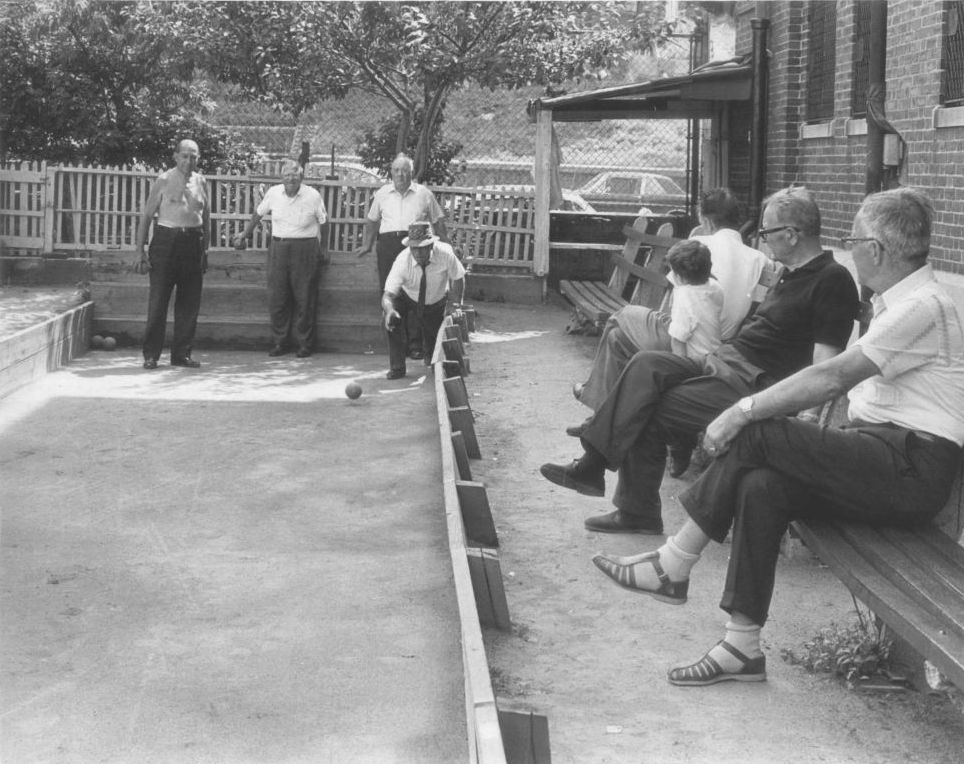 Izzo's Market supplied Chianti and cigars for bocce games at Frank Bossi's Cement Products in South Burlington. Owned by sister Francesca (Chicky) Izzo's in-laws, the factory had a professional bocce court in the back with a clay surface and sideboards. Games offered a chance to see friends and family who lived outside the neighborhood and a special treat for the children to ride the conveyor belts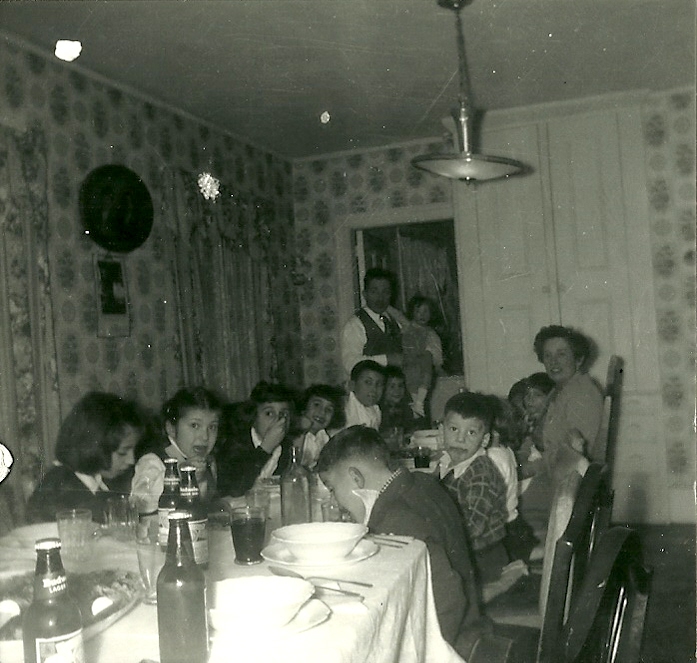 Though she never became fluent in English, Concetta Izzo was "the brains behind the outfit," according to her grandson, Louis Izzo.  Her garden in their spacious backyard supplied the table and the market with fresh vegetables and fruit. At Thanksgiving and Christmas, she hosted a holiday gathering of extended family and "strays" with nowhere to go. The table groaned with the weight of turkeys and the fresh pasta that she made and dried on the clothesline. Dessert featured cannoli and bowls heaped with cicerchiata, small balls of dough dipped in honey, along with San Pellegrino mineral water and anisette to aid digestion.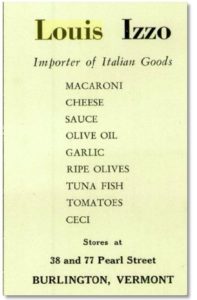 Izzo's Market carried Italian specialty foods, as well as staples. In the early years, customers scooped macaroni and crackers out of barrels and bought beer in kegs. The air was thick with the smell of Italian cheeses like mozzarella, ricotta, and balls of provolone, which hung from the ceiling dripping wax in summer. Cheeses and other specialty items like pepperoni, salami, mortadella, and sausage arrived from Boston. The market sourced much of its inventory from local businesses: cold cuts and hotdogs from McKenzie Meats, bread products from Fassetts Bakery in Burlington or the Star Bakery in Winooski, beverages from Farrell Distributing, a Lebanese-owned company, and many other items from Champlain Valley Fruit Company in Burlington.  
My brother…would talk about going in the Merola's store down the street or Izzo's. And just a variety of Italian cheeses. This all came from Italy, and every so often they'd get calamari and bring in big tubs of calamari around Christmas time. And he says you could blindfold him and take him in any store and he could tell you where he was just from the smells, the cheeses, the cold cut meats. —Michel Allen, Lebanese neighbor and friend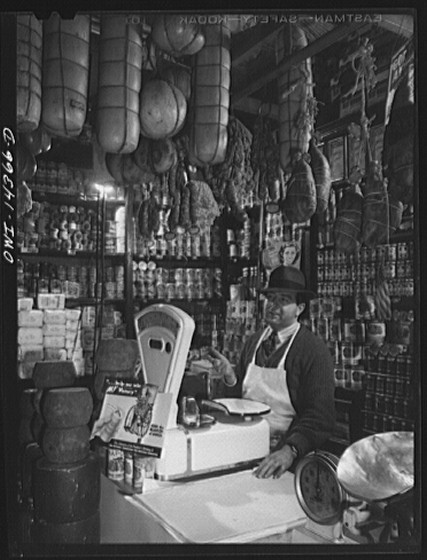 Family photos courtesy of Louis Mario Izzo, unless otherwise noted.