More than a Market
George's Cash Market
A Lebanese Market at 38 Pearl Street in Burlington 1935-1962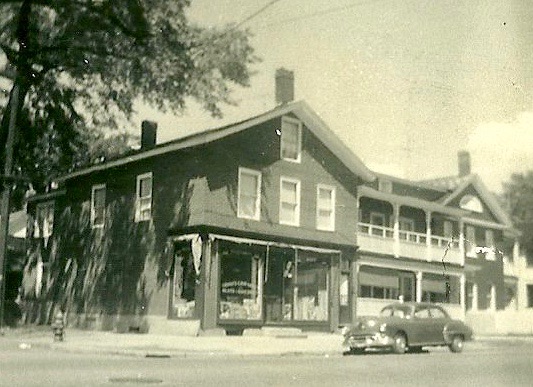 With so many markets in Burlington in the mid-twentieth century, how did their owners attract enough customers to make a living? For many it was not just about business savvy but also personality. Customers said George D. "Georgie" George ground the leanest, freshest beef for kibbeh, a traditional Lebanese dish, with a large side of personality. He was a jovial man who loved to chat and joke with his customers, young and old alike. 
He was the most even-tempered, friendly guy and I thought what I liked about him so much is–as a kid, I would talk to him and he'd actually listen to me and he'd pay attention to what I was saying, and he was just that way. Everybody walked in the store would visit with him and he made a good neighborhood center point.  —Michel Allen, Lebanese neighbor and friend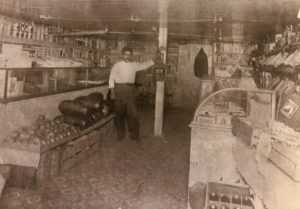 Georgie George's family hailed from Hadath el Jebbeh, a small village in Mount Lebanon, a district of Greater Syria until independence in 1943. Between 1896 and 1905, three George brothers—Daniel, Albert, and Sam—traveled to Burlington, where each eventually opened a market. Like many new arrivals, Georgie's father, Daniel, worked in a mill to save enough money to open his own business. Between about 1920 and 1935, Daniel and his wife, Remee Shadroui, operated a market in different neighborhoods in the Old North End.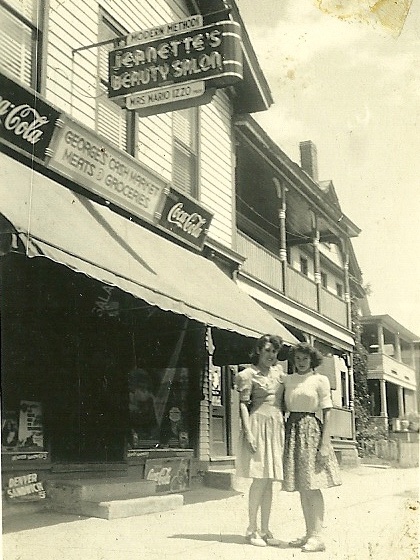 After assuming ownership of the family business, Georgie leased the old Izzo's Market space at 38 Pearl Street and operated it with his wife, Isabelle. The Izzo brothers and their families continued to live above the market. Son Mario Izzo's wife, Jeannette, operated a beauty salon above the market, adding foot traffic to a busy street corner. In 1962, urban renewal leveled much of the neighborhood, including George's Market.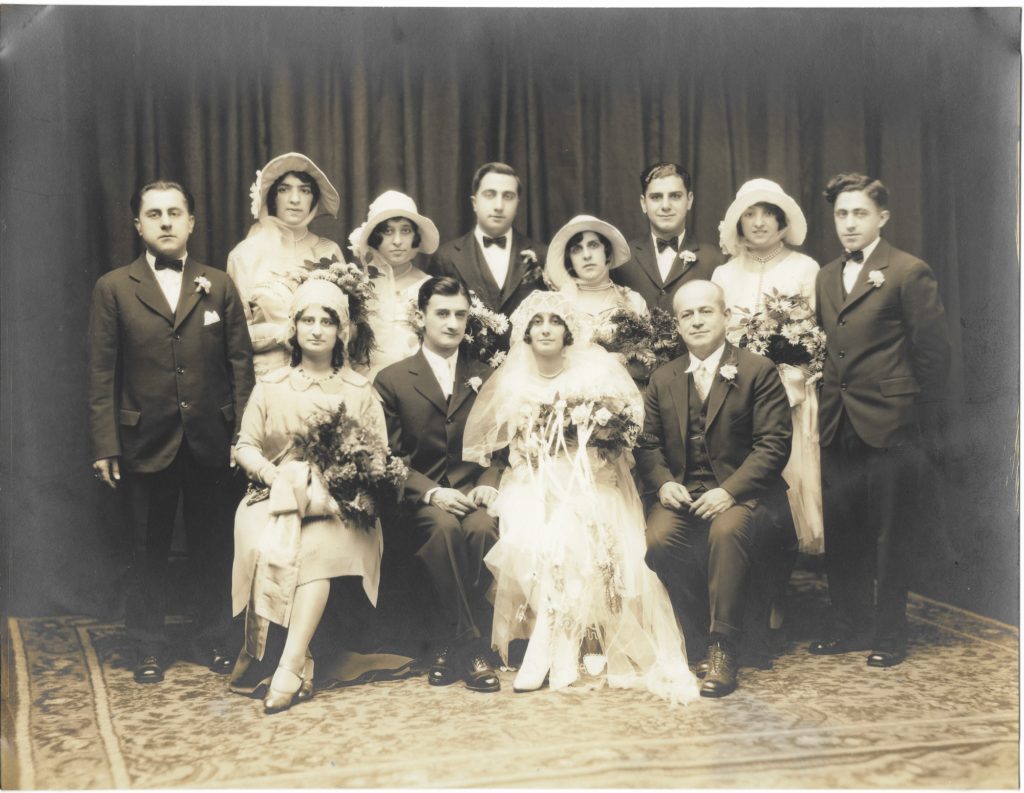 The Lebanese community in Burlington was tight knit, connected not just by culture but also by ancestral roots. Many arrived from the same mountain villages and found the lush Green Mountains a comforting reminder of home. Some men traveled back to Lebanon and returned with wives. Such was the case of Georgie George and Isabelle Faddoul.
There were formal clubs like the Ladies of Mount Lebanon, but visiting was the most common way to socialize. For the first generation, this was a comfortable way to spend time with those of shared language and culture. George's Market served as such a welcoming space for the Lebanese community.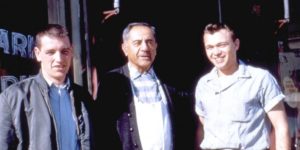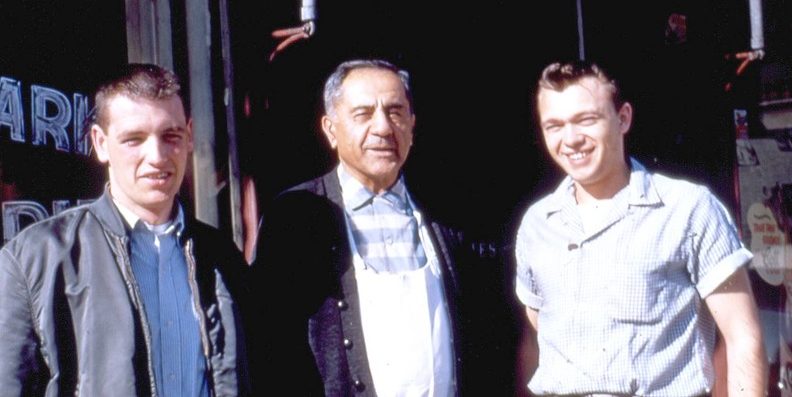 Neighborhood kids wandered in and out of George's Market as if it were a second home. Georgie was a man who really listened, not just to adults, but to children, recalls Michel Allen (below). Here they picked up potato chips, Devil Dogs, sodas, even peashooters and boxes of peas for neighborhood wars.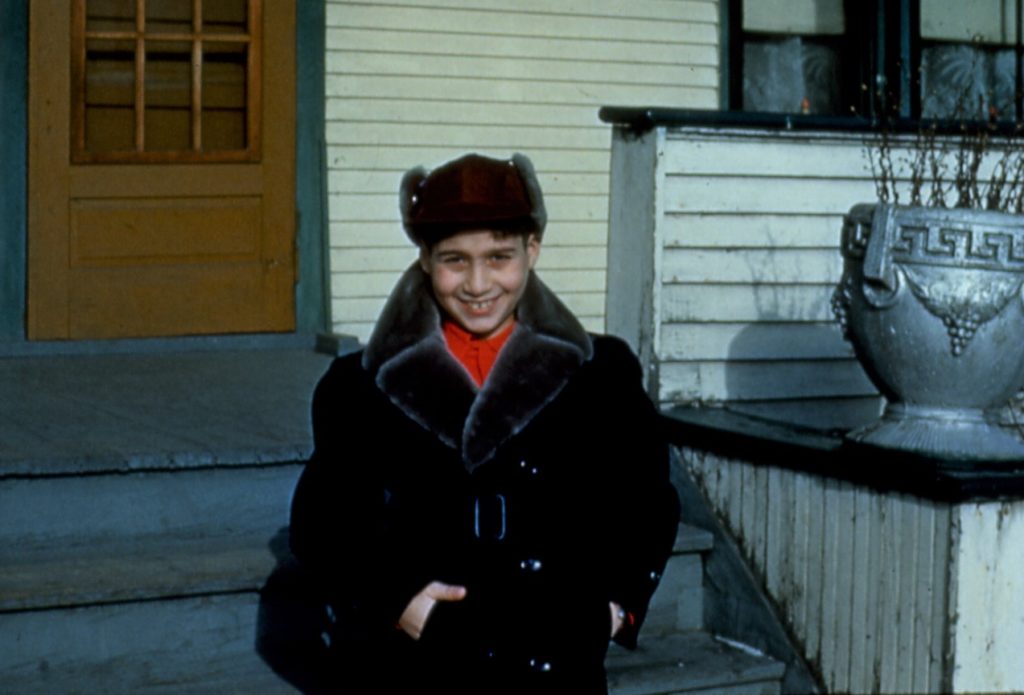 Other than providing meat for traditional recipes, George's Market did not stock special items required for Lebanese cooking. Many people cultivated large gardens in their backyards for fruits and vegetables. For the spices and other ingredients locally unavailable, the Lebanese community relied on families who had relatives in New York or Boston to bring back bulk orders. They also ordered by mail from Sahadi's in Brooklyn, New York.