More than a Market
Izzo's Market Block 1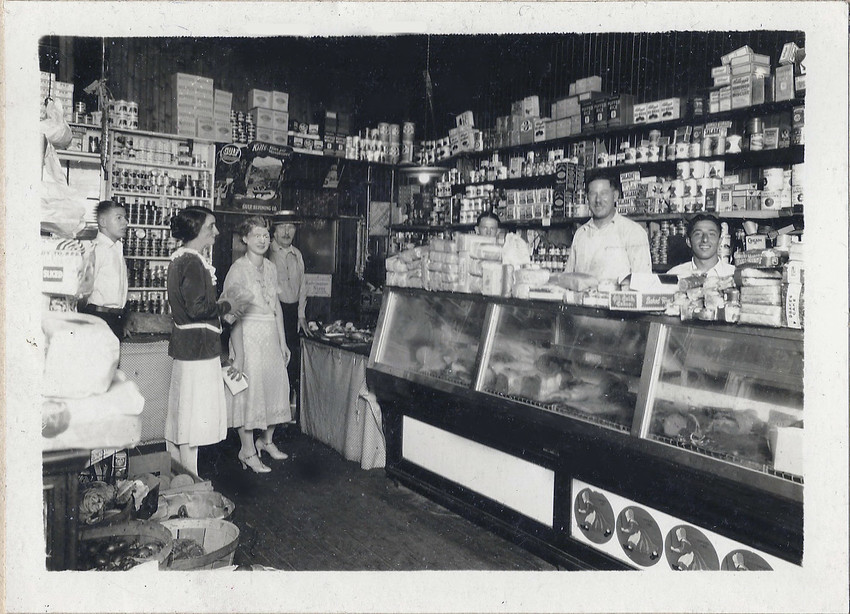 So really it's something that I miss. The area was run down, but you think about it now, having a diverse neighborhood where everybody's American, but they're proud of their ethnic background and people know that they can get foods that they want to try and there's different smells  of the foods. I miss that. —Louis Mario Izzo, grandson of founders

When Izzo's Market closed in 1974, hundreds of customers mourned the loss of a neighborhood institution that had provided food, friendship, and aid to the community for more than fifty years. As both residents and business owners, the family was an anchor in a vibrant neighborhood of predominantly Italians, Lebanese, and French Canadians on the southern edge of the Old North End.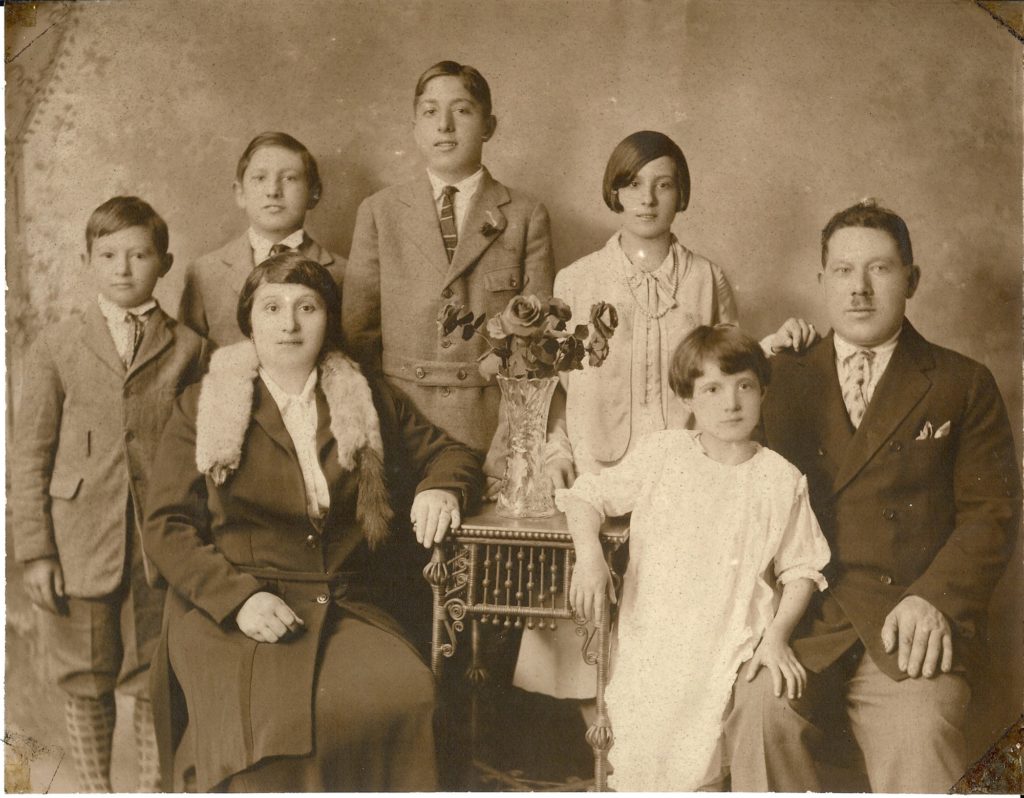 In 1922, Louis and Concetta Perrota Izzo and their five children traveled from their home in Civitavecchia, Italy, aboard the S.S. Conte Rosso to Ellis Island and from there to Burlington, where Concetta's brother Alfred had settled about ten years earlier. When the Izzos arrived, they went into business with Alfred as Perrota & Izzo at 77 Pearl Street. The business was so successful that by 1930 the family opened a second market across the street at 38 Pearl Street. They operated both markets until about 1940 when they leased the latter to George D. "Georgie" George, whose Lebanese family operated markets in the Old North End.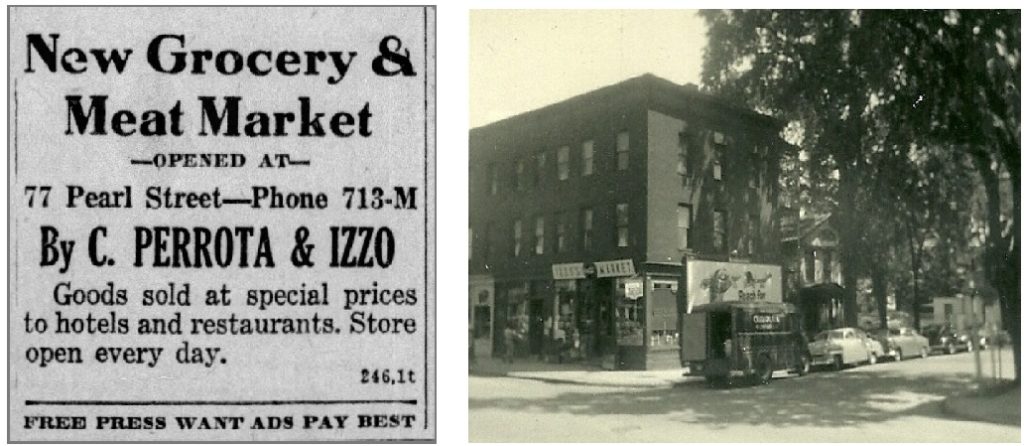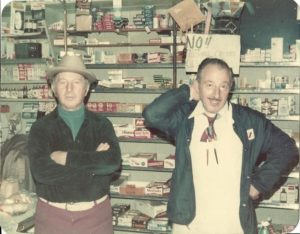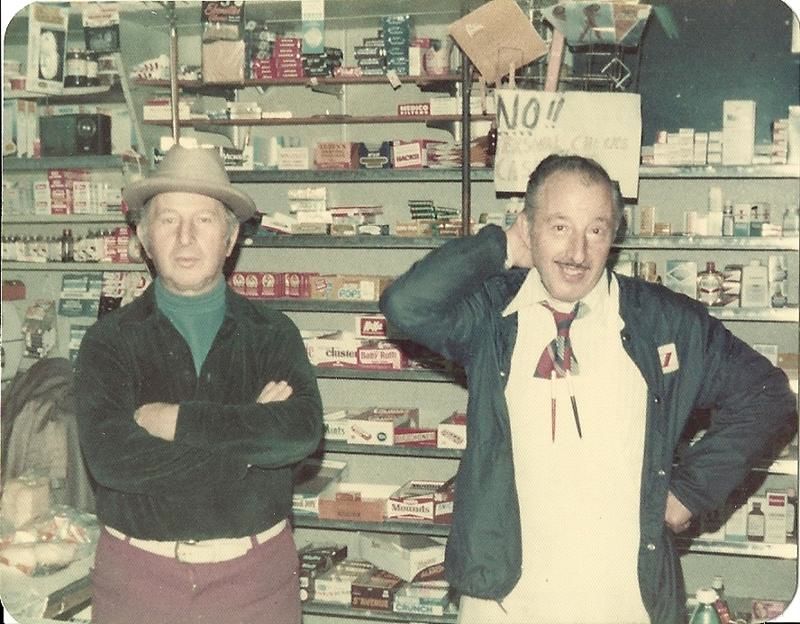 As adults, sons Alphonso, Silvio, and Mario managed the store, which was open from 7:00 a.m. to 10:00 p.m. daily and 9:00 a.m. to 1:00 p.m. on Sunday. Alphonso, or "Al," worked the front counter, Silvio delivered to customers, and Mario was the primary butcher. Even in the later years, Al shunned a calculator, writing down the price of items on a paper bag and adding the columns in his head. Their children helped in the store, ran errands, and prepared orders for delivery. The store's income was enough to feed all three families.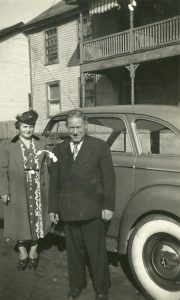 Many customers credited Louis Izzo with carrying local families through the Great Depression. Not only neighbors, but also hobos who gathered in Battery Park, benefited from his generosity. Family lore tells of one hobo, Lucky, who years later returned from California to repay the store. The Izzo brothers continued to offer credit to those in need.