More than a Market
Epstein and Melnick Content Block 1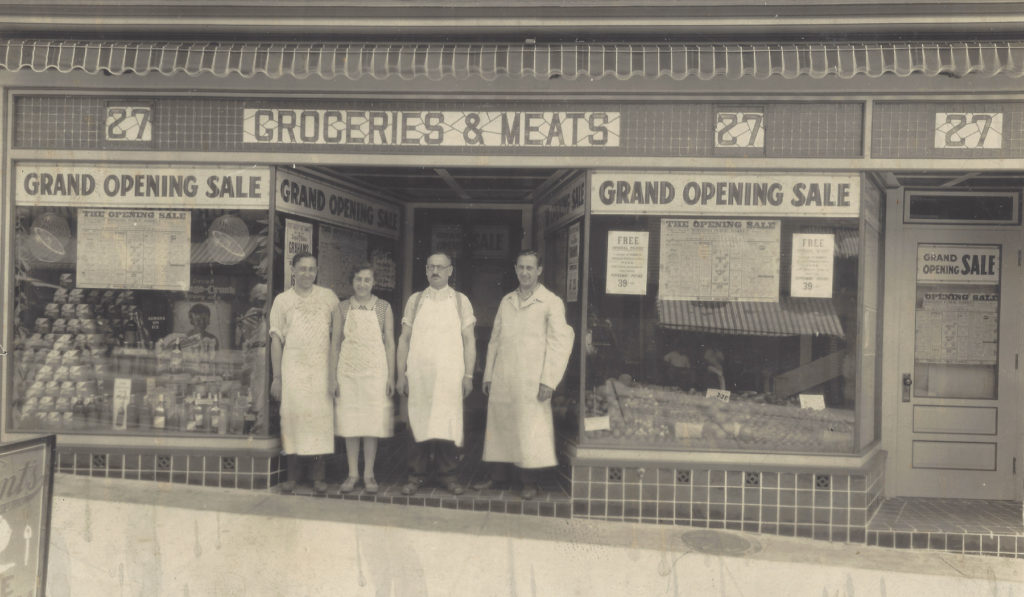 Countless Jewish-owned businesses operated in the Old Jerusalem neighborhood of Burlington, but Mayer H. Epstein and Samuel Z. Melnick set their sights across the river in Winooski, where only a handful of Jewish families lived. They established a thriving market that served the community for sixty-three years, before the building became a casualty of urban renewal. By then the Epstein family had been operating the market on its own for twenty-five years.
Mayer and Minnie Melnick Epstein, and their son Louis, emigrated from Ivye, Russia (today, Iwye, Belarus), to the United States around 1900, perhaps to escape the growing unrest and repression of Jewish culture that precipitated the first Russian Revolution in 1905. They joined the Epstein family in Mount Pleasant, Pennsylvania, before moving to Burlington, where Minnie's brother Samuel Melnick lived. The Jewish community was closely intertwined in those days; marriages frequently occurred between families from the same shtetls, or villages, in Eastern Europe. Mayer came from a distinguished family of rabbis, but had chosen groceries as his livelihood in Ivye. He took a job as a clerk at Saiger's Grocery and Department Store at 87-95 North Avenue and the family lived in an apartment above the store.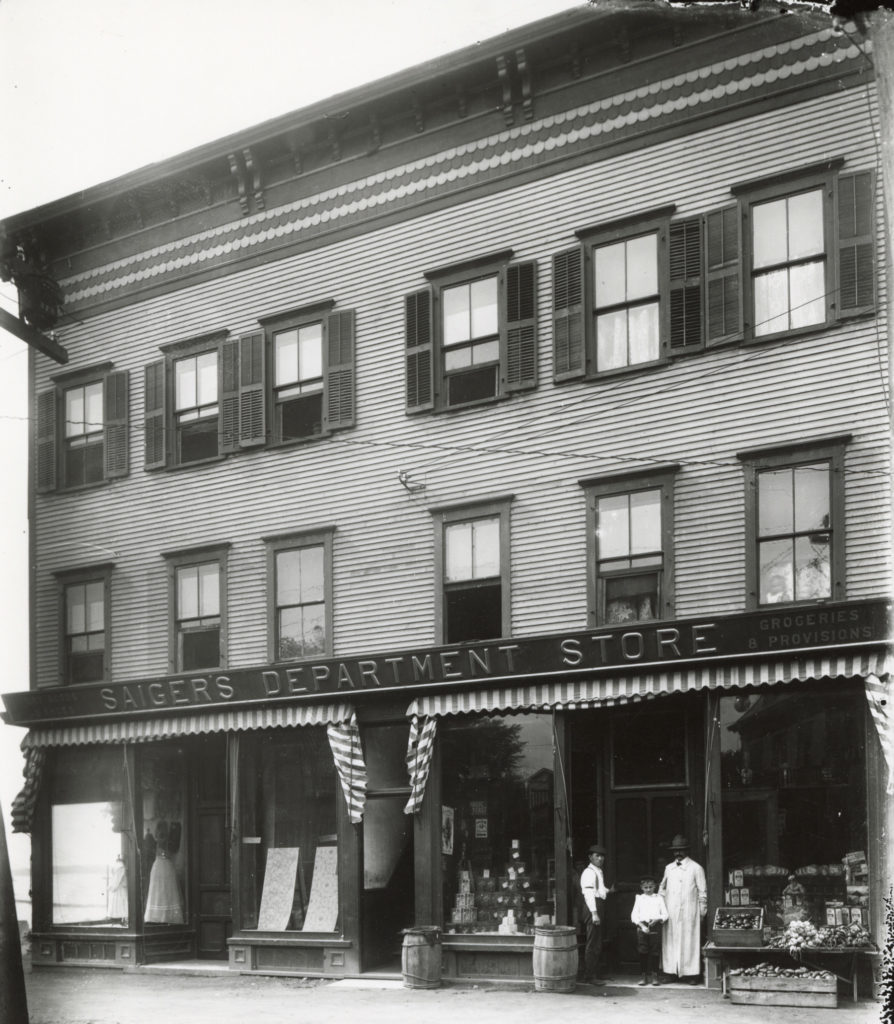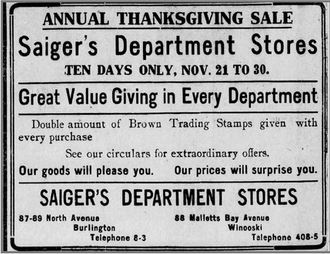 When the Saiger family opened a second store on Mallet's Bay Avenue in Winooski in 1908, Mayer and Sam managed the store. After the Saigers withdrew, Mayer and Sam continued to operate there as the People's Bargain Store.
In 1910, they moved to 27 Main Street and reopened as Epstein & Melnick. All five Epstein children—Louis, Sam, John, Eva, and Sophia—worked at the store and lived in the apartment upstairs off and on until the store closed. Mayer and Minnie's grandchildren Merrill and Judy fondly recall spending Sunday afternoons in the apartment upstairs with their aunts while their father, Sam, did inventory.
It was a cozy place where the family celebrated Passover each year, since it was an easy climb upstairs to begin the evening Seder. When Sam was done with the weekly accounting, the family would go on picnics at Ethan Allen Park or for a drive in the country.