More than a Market
Child's World Block 3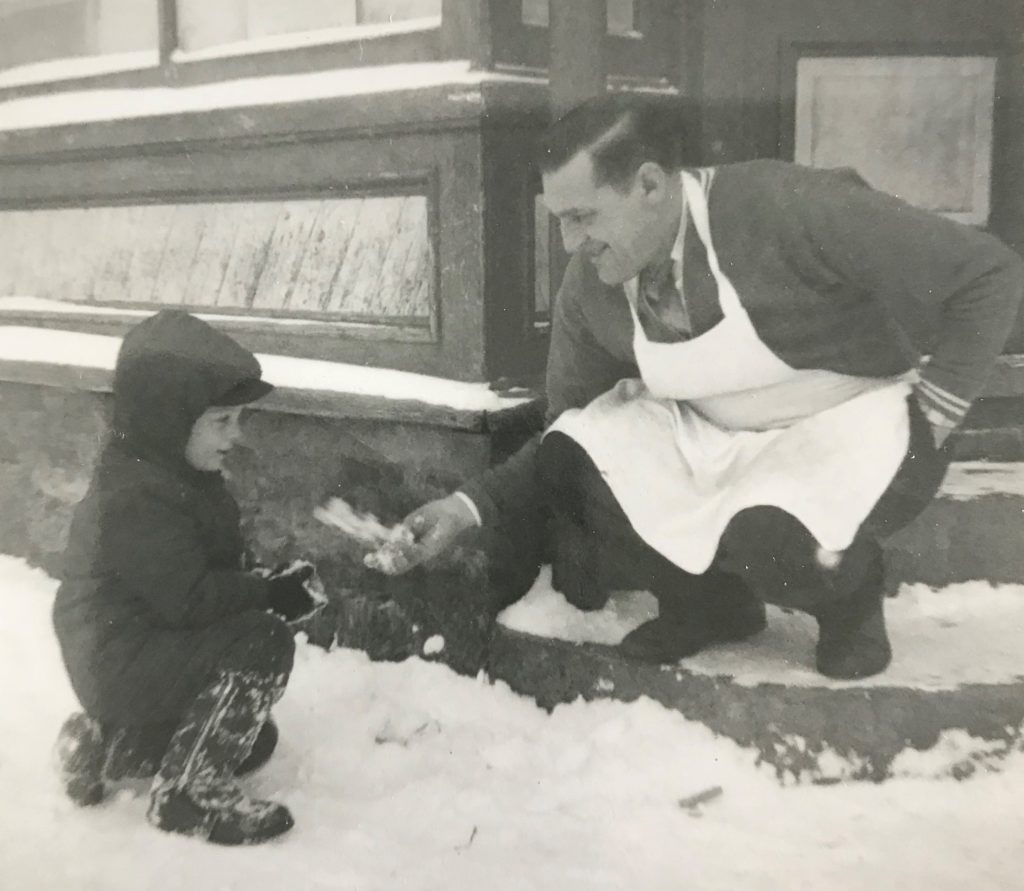 Large in stature and in heart, Edmund "Chick" Dupont was beloved by the neighborhood children, joining in their antics and drying tears. Chick feigned gruffness, but all the children knew he had a soft heart. Kids played hopscotch and jacks out front and the store served as "home base" for games of hide and seek. Many children stopped by to pick up groceries for their parents and returned home to find penny candy at the bottom of the bag. Timed right, there might be a bologna end for five cents.
The kids on the street would run into the store and grab a piece of penny candy and run back out again. Chick would pretend to chase them, but it was just a game. The kids would laugh as they ran out the door. —Carolyn Dupont Steinmetz, Chick Dupont's second cousin
Chick treated children as if they were the children he and his wife, Florence, never had. He kept an eye on them while their mothers ran errands, proudly displayed school photos behind the counter, and attended high school graduations.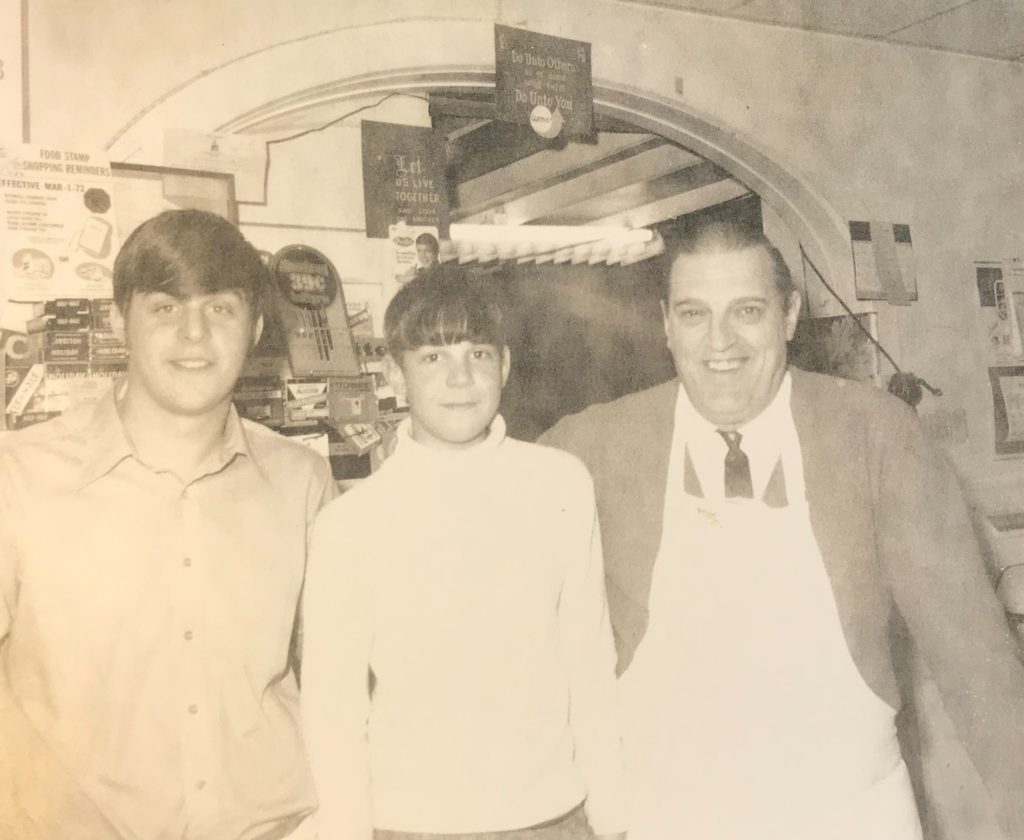 Lived on west st., right around the corner went there almost every day for my mother, mid 70's, she give me a note for groceries and smokes, I remember how kind he was to a little boy embarrassed because we didn't have alot of money, Chick would keep us in this little book and mom would pay on the first. He would always throw some candy for free in the bag,"don't tell your mom" it was our little secret, the counter was in the back of the store and I could barely see over it he'd bag the stuff and reach way over to hand it down to me, I thought he was a giant lol. Hey Chick was one of the good ones! —Tony Barnier, Winooski resident