More than a Market
Chick's Market Content Block 1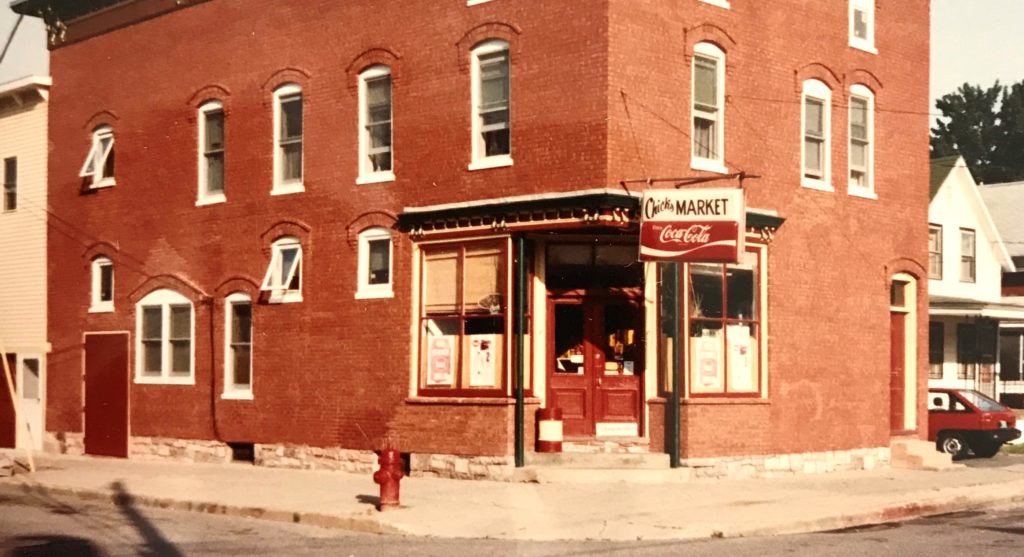 Chick's Market was the place people came for "a smile and a story" and the best grinders in town. Edmund G. "Chick" Dupont moved seamlessly between the carefree world of children and the more serious world of local and state politics. As mayor of Winooski from 1963 to 1969, Chick juggled customer and constituent care from behind the cash register. 
Chick Dupont's father, Napoleon, and mother, Alice, emigrated from St. Armand East, Quebec, to Vermont in 1905, and settled in Winooski, by then a well-established, predominantly French Canadian mill town. Born in 1920, Chick left school after the eighth grade to help support the family as a weaver at the American Woolen Mill. In 1941 he married Winooski native Florence Granger.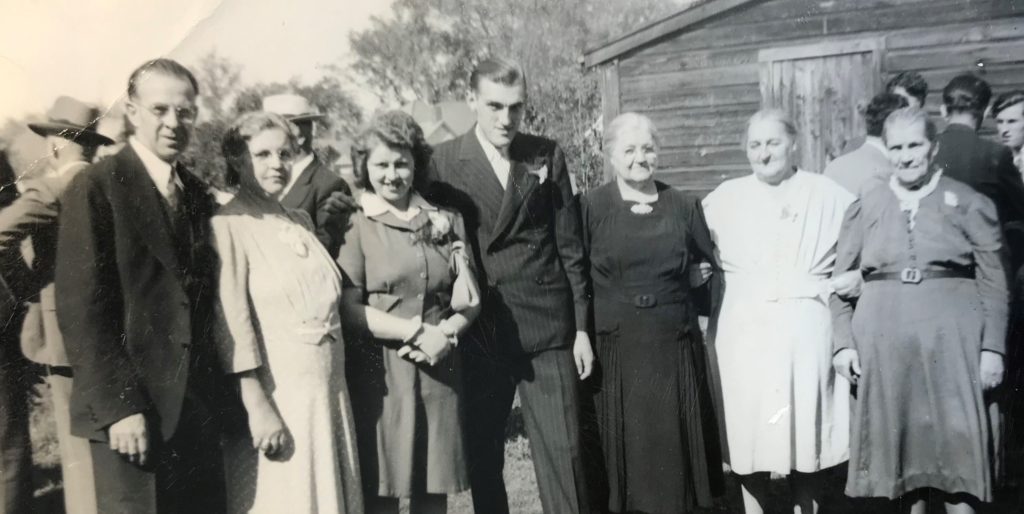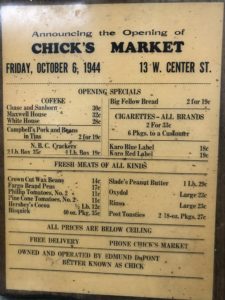 By 1940 Chick was clerking for Ralph G. Lafrance, who owned a market on Mallet's Bay Avenue. In 1944 he opened his own market at 13 West Center Street and, one year later, relocated to 60 Hickok Street. From there he presided over the daily comings and goings of residents of "The Flats," a neighborhood by the mills along the Winooski River, before selling the business to his nephew Richard Corbiere, Jr. in 1982. Today owners Sonny and Pam Vezina call themselves "curators" of this community market. 
Lived on west st., right around the corner went there almost every day for my mother, mid 70's, she give me a note for groceries and smokes, I remember how kind he was to a little boy embarrassed because we didn't have a lot of money, Chick would keep us in this little book and mom would pay on the first. He would always throw some candy for free in the bag, "don't tell your mom" it was our little secret, the counter was in the back of the store and I could barely see over it he'd bag the stuff and reach way over to hand it down to me, I thought he was a giant lol. Hey Chick was one of the good ones! —Tony Barnier, Winooski resident
Large in stature and in heart, Chick was beloved by the neighborhood children, joining in their antics and drying tears. Kids played hopscotch and jacks out front and the store served as "home base" for games of hide and seek. Many children stopped by to pick up groceries for their parents and returned home to find penny candy at the bottom of the bag. Timed right, there might be a bologna end for five cents. Chick treated children as if they were the children he and Florence never had. He kept an eye on them while their mothers ran errands and proudly displayed school pictures behind the counter for all to see.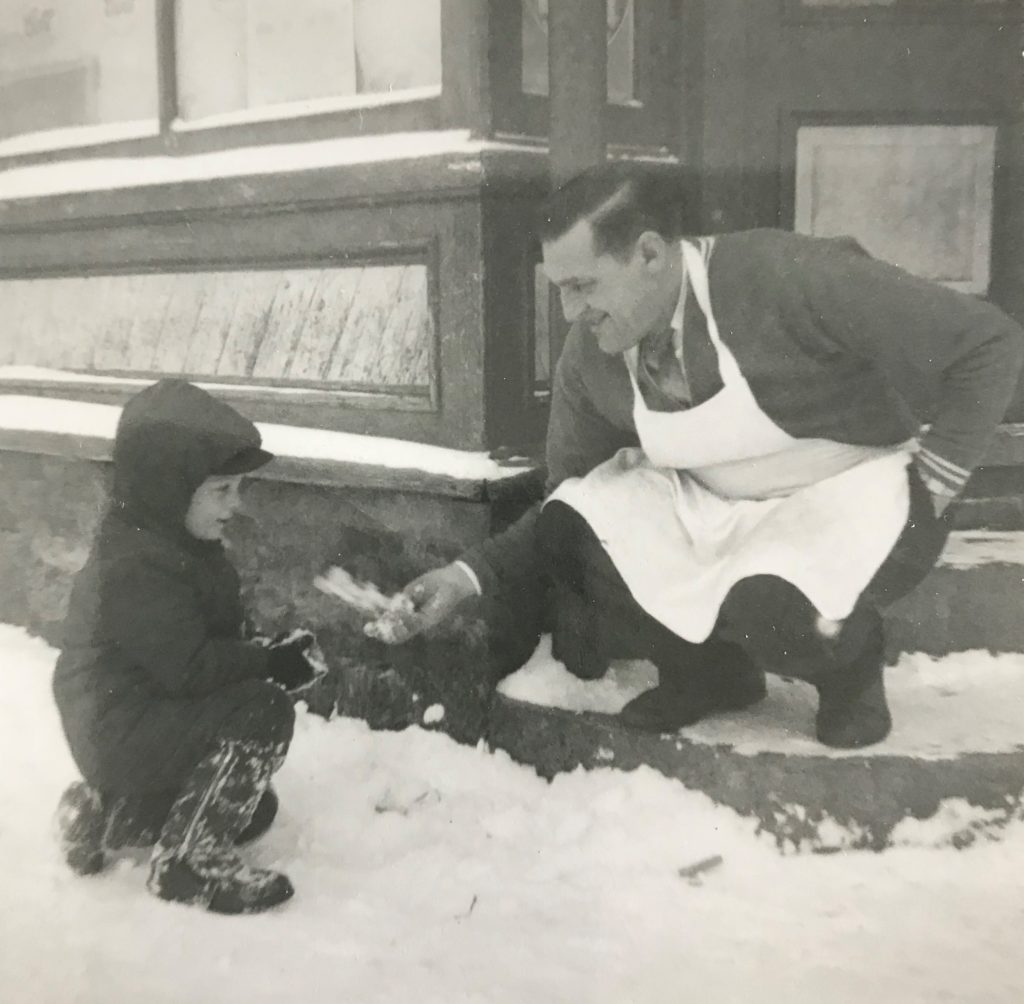 The kids on the street would run into the store and grab a piece of penny candy and run back out again. Chick would pretend to chase them, but it was just a game. The kids would laugh as they ran out the door. —Carolyn Dupont Steinmetz, Chick Dupont's second cousin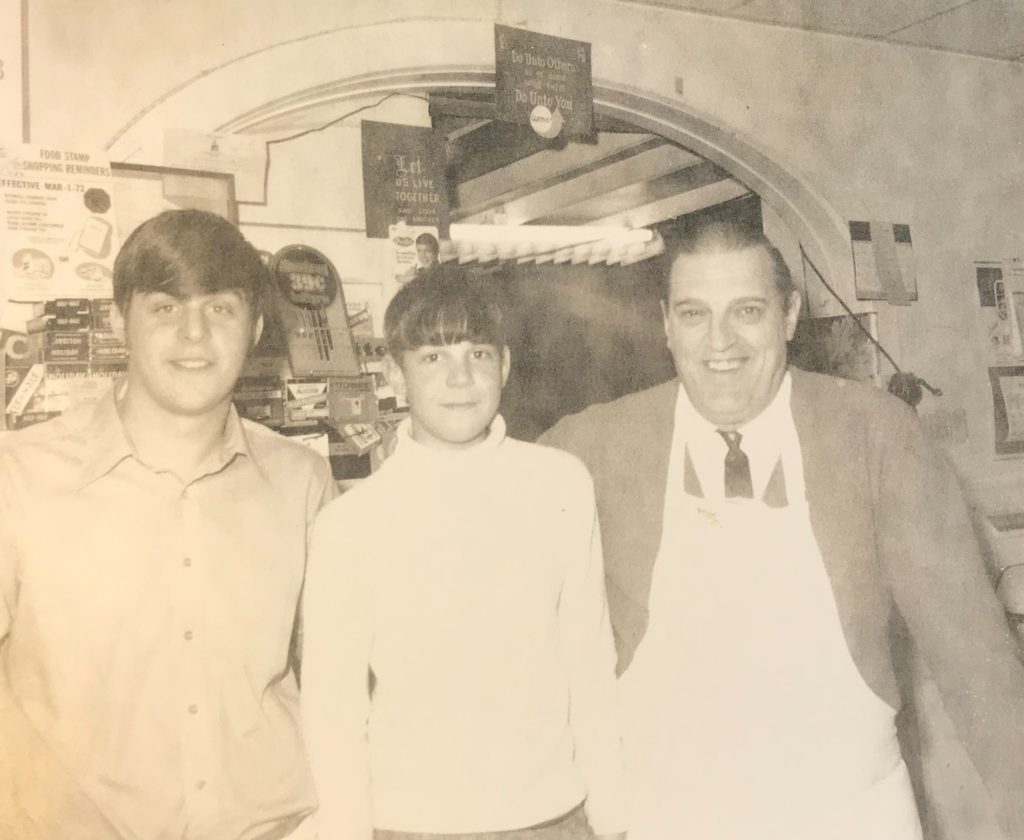 Chick was honest, pragmatic, and charismatic, qualities that served him well as a businessman and politician. Constrained by long hours at the market, he conducted city and Democratic Party business from the store. All day, he listened to the questions and concerns of his constituent customers. His politics, rooted in the traditional French Canadian values of family, church, and community, emphasized public participation and transparency in government.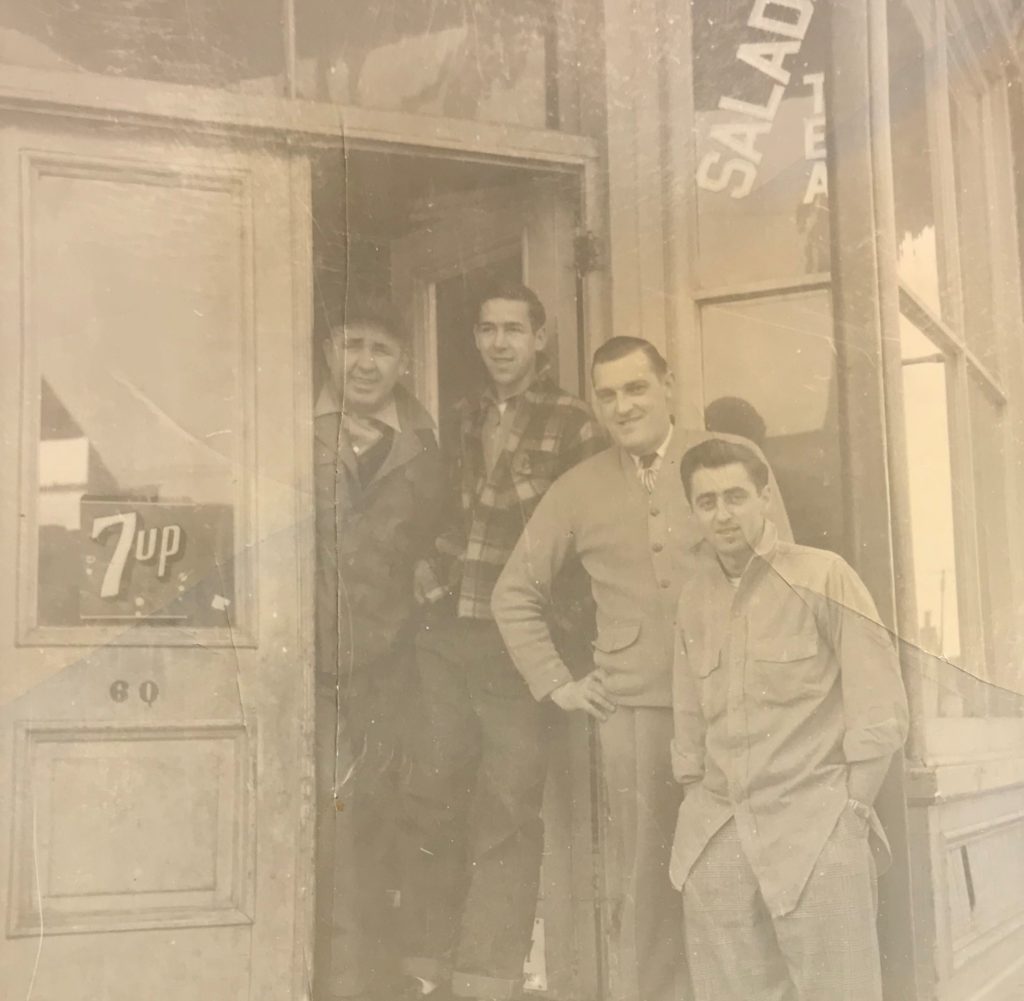 Sewer and street projects, fire protection, health insurance for city employees—Chick tended to the typical business of small city government. In his last term as mayor in the late 1960s, he was instrumental in the inclusion of Winooski in the Model Cities Program, which funneled federal funds to the city for social programs and renewal of deteriorating neighborhood buildings and infrastructure. The legacy of Model Cities today is mixed; while city leaders across the country brought funds to struggling urban neighborhoods, the program was responsible for demolishing entire blocks of buildings and businesses, irreversibly altering the historic character of downtowns.

He worked hard to improve the city and make it a family friendly place. He always listened to what people had to say and he tried to incorporate good ideas. There were always men gathered at the oil stove in the store talking, sharing stories and talking politics. All opinions were welcome. —Craig Soutiere, Winooski resident