More than a Market
A Community of Markets Content Block 3
In the late nineteenth and early decades of the twentieth centuries, German families settled north of the city center along North Avenue and side streets, creating a vibrant, close-knit community that also included French-Canadian, Irish, and Jewish families. In addition to the German-owned Kieslich's Market at 203 North Avenue, the neighborhood supported two popular, Jewish-owned markets—to the south on North Avenue was Saiger's (later, Colodny's) Market and to the north was Rosenberg's Market.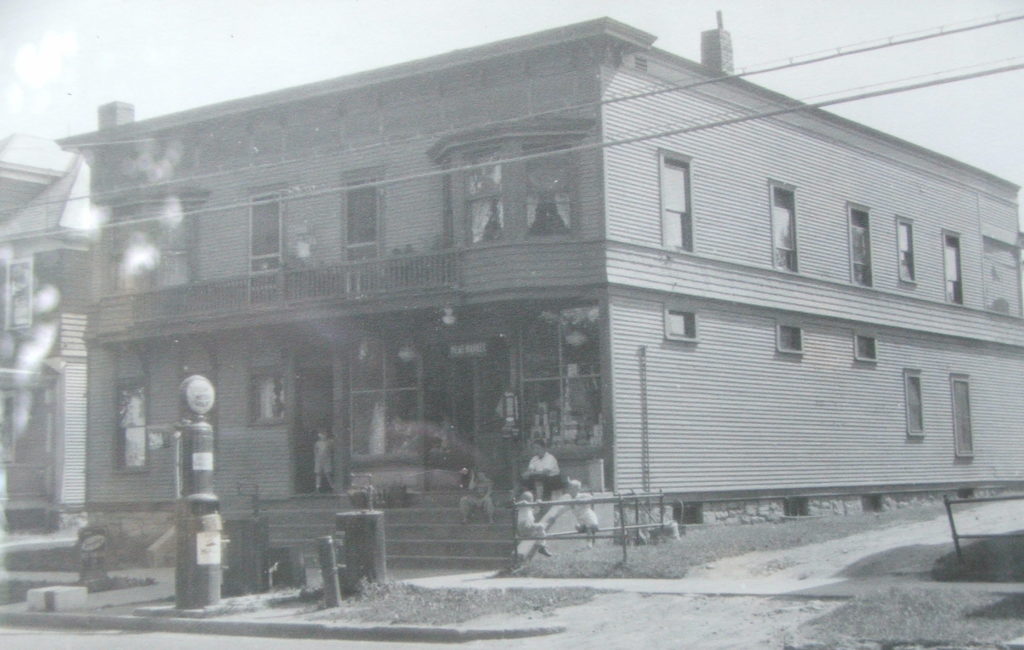 Proprietor Abe Rosenberg's father, Isaac, arrived in Burlington in the late 1800s and worked as a peddler for several years before opening a market with his wife, Zelde, at 217 North Avenue, a few buildings north of Kieslich's Market. This in itself was unusual, as most Jewish entrepreneurs opened their businesses in a neighborhood several blocks to the east that became known as Little Jerusalem.  
The Rosenberg and Kieslich families supported each other as friends and business owners. As Abe Rosenberg grew older, he began to limit the selection in his store. If someone wanted something that he did not have in stock, he would say, "I've got it in the back." Then he would walk over to Kieslich's Market, enter through the back door, and borrow what he needed to sell.

Jewish families varied on how strictly they observed the Jewish Sabbath, which forbade all work activities from sunset Friday to Saturday night. It was common in Burlington for non-Jewish neighbors to turn on the lights and light the ovens in the homes of Jewish friends—a favor assigned to the Kieslich children. They also opened the door to Rosenberg's Market on Saturday morning and cashed out the store on the Sabbath, although the Rosenbergs were in the shop and served customers on Saturday.